The Mickey Mouse Tie Dye Pattern Disney Hawaiian Shirt is the perfect addition to any Disney fan's wardrobe. This shirt combines two classic styles, the Hawaiian shirt and tie-dye, to create a fun and unique look that will make you stand out in any crowd.
The shirt features a vibrant tie-dye pattern in shades of blue, pink, and purple, creating a colorful backdrop for the iconic Mickey Mouse design. The front of the shirt features a large, full-color image of Mickey Mouse, surrounded by tropical leaves and flowers.
The shirt is made from a comfortable and lightweight material, perfect for hot summer days. The classic Hawaiian shirt design features short sleeves, a button-down front, and a relaxed fit, making it easy to wear and style.
This shirt is a great way to show off your love for all things Disney, while also staying on-trend with the tie-dye craze. Wear it to a Disney park, to the beach, or just around town – this shirt is versatile and fun, making it a great addition to any wardrobe.
Whether you're a lifelong Disney fan or just looking for a fun and unique shirt, the Mickey Mouse Tie Dye Pattern Disney Hawaiian Shirt is a must-have. Get ready to turn heads and show off your love for the happiest place on earth with this one-of-a-kind shirt.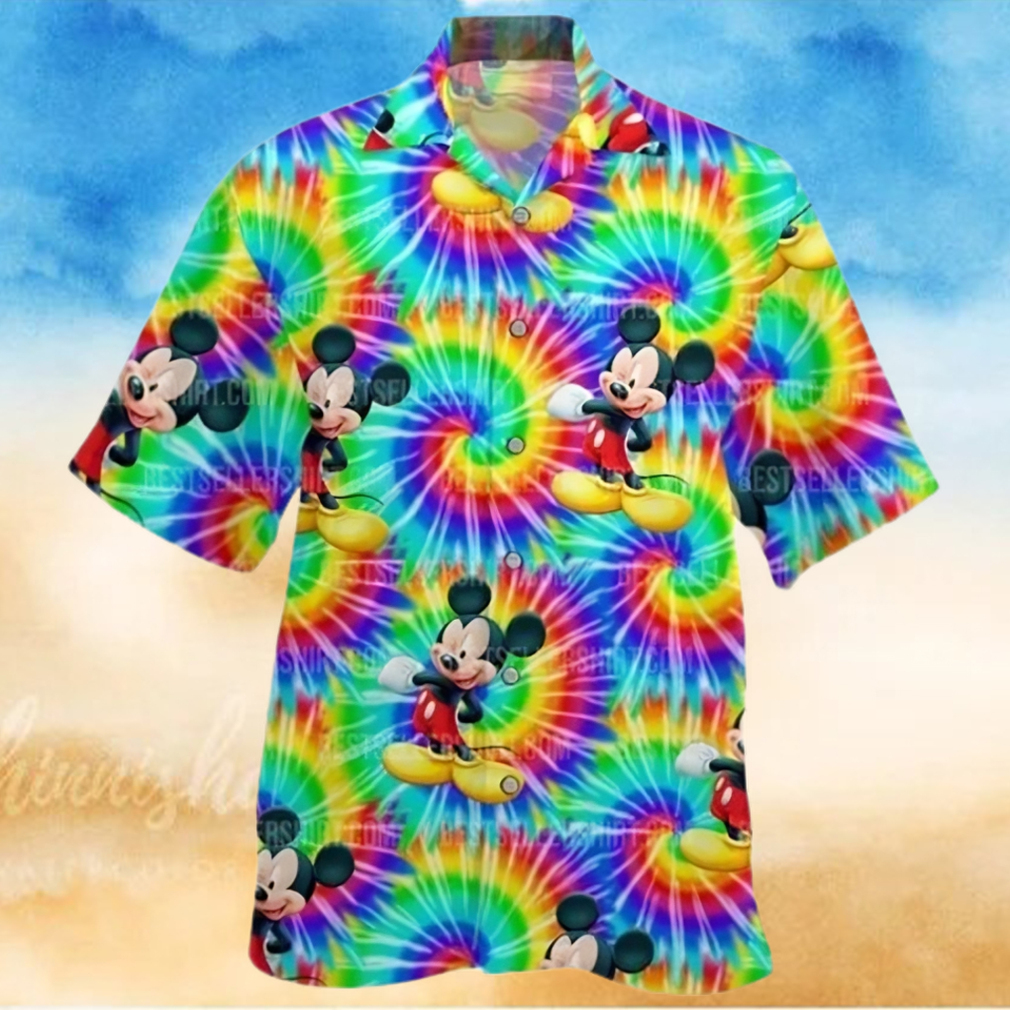 Mickey Mouse Tie Dye Pattern Disney Hawaiian Shirt The Mickey Mouse Tie Dye Pattern Disney Hawaiian Shirt is educational in nature and also includes holiday items from the other world religions such that the large majority of humanity (66-90%) are covered including purely secular displays. The displays would include educational material created by a diverse